It was another full house at Smith Square on 12 November for the LGA Bluelight team's final event of the year: pensions tax in the Firefighters' and Police schemes.
In an unfortunate turn of events, Malcolm Eastwood was unable to chair the day due to ill-health and was ably substituted by Andy Hopkinson, DCFO at Bedfordshire FRS. We would like to take this opportunity to pass on the good wishes of the FPS community to Malcolm for a full and speedy recovery.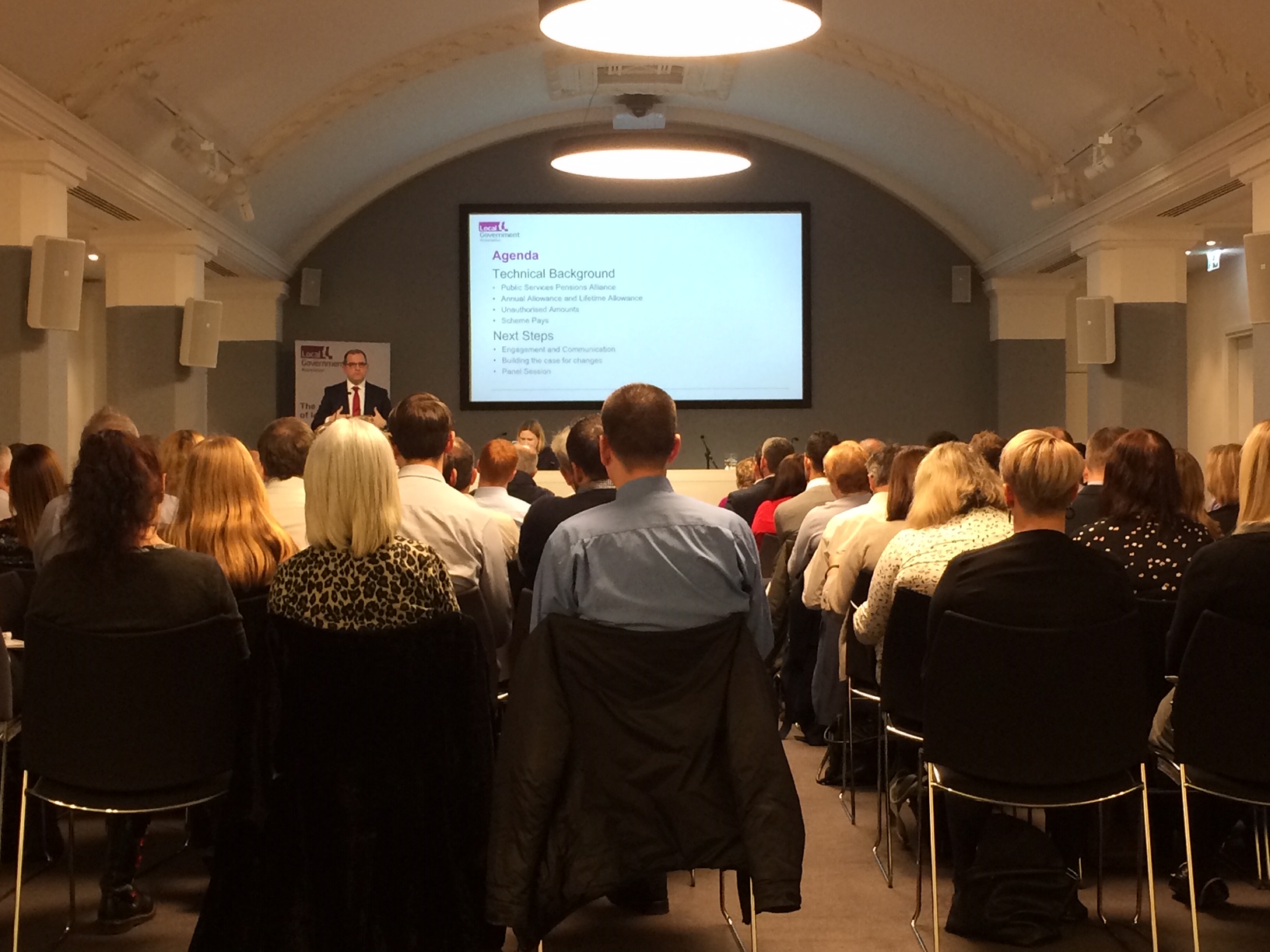 Andy remained at the lectern to deliver the first session of the day; an update on the work of the Public Service Pensions Alliance, which brings together pension experts from across the public sector, and is currently investigating options to help members better manage their tax consequences by improving freedom and flexibilities, and what evidence might be needed to build a robust business case.
Andy was followed by the ever-popular Annemarie Allen from Barnett Waddingham, with a look at the ins and outs of the annual and lifetime allowance.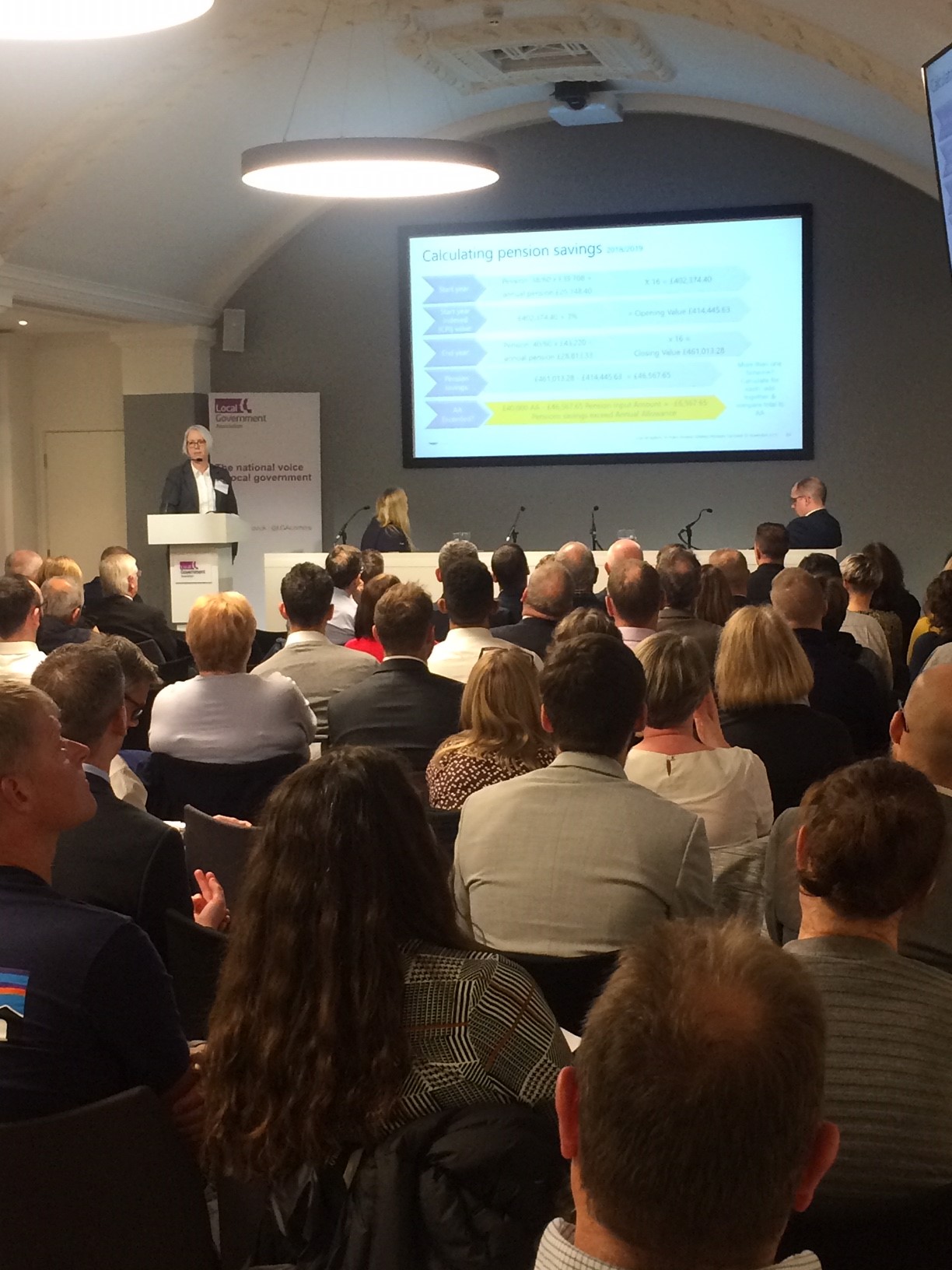 Following a short break, the LGA's very own Clair Alcock delivered back to back sessions on unauthorised payments, including the how and why, and scheme pays, including the who and when.
In an afternoon dedicated to next steps, and in the tricky after-lunch slot, Laura Bowler of Pen-gage kept delegates entertained with a fascinating look at engagement and communication in relation to pensions tax: the good, the bad, and the ugly…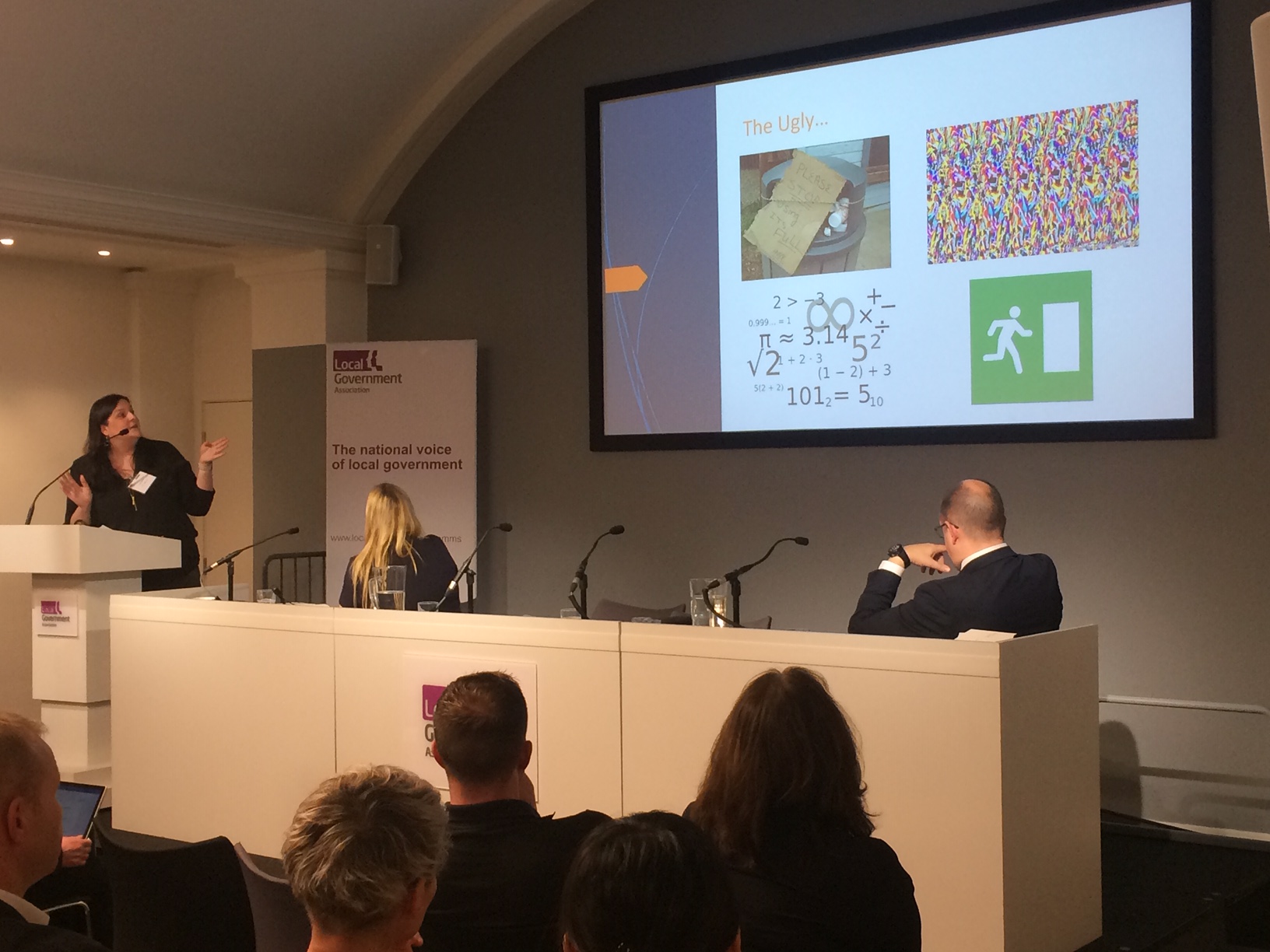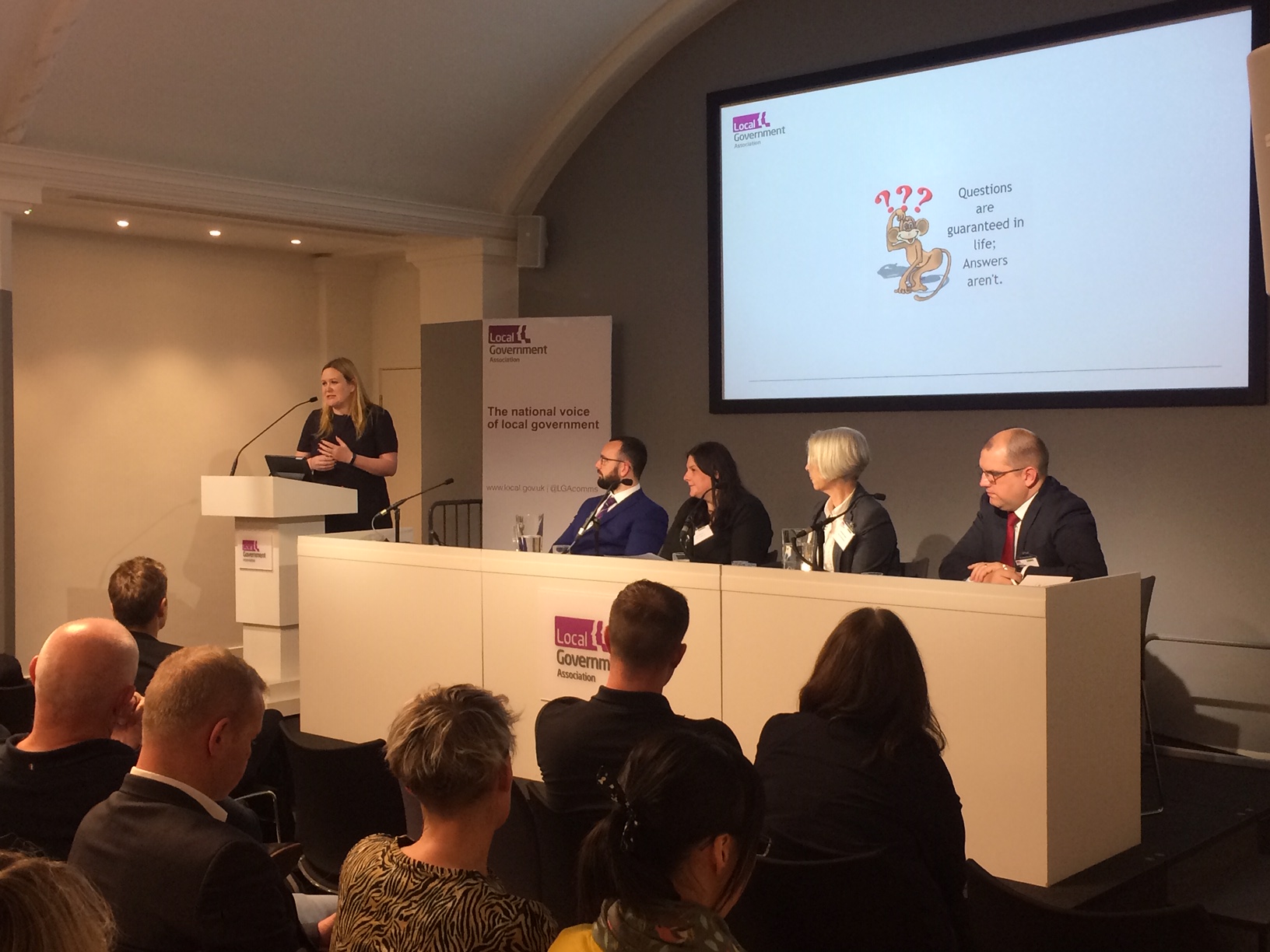 Craig Moran of First Actuarial then picked up the theme from Andy's earlier session with a look at the landscape across public service schemes, the work of the Scheme Advisory Board around the cost-cap breach, and what evidence is needed to build a case for change.
The final session of the day allowed the audience to direct their burning questions (no pun intended) to our panel of experts. And that's a wrap for 2019. See you all again in 2020!
Please find the complete presentation slide deck from the pensions tax event. Please note that Annemarie's slides are available to delegates of the session only.
To view the full conference in pictures, visit our @LGAWorkforce twitter feed, #LGAfirepensions
Between October 2017 and January 2018, Barnett Waddingham hosted and presented a series of tax awareness seminars for the Firefighter and Police pension schemes, which were procured through the Scheme Advisory Board (SAB) budget in conjunction with NPCC.
The SAB is keen to ensure that the learning gained from the sessions has been useful to FRAs and that positive next steps have been implemented. Please see the full summary of the seminars and suggestions for next steps.
Further to the success of the series of seminars, requests for additional workshops with a focus for administrators have been received, and the SAB secretariat is looking to progress this with the Board.